Episcopal Youth Community (EYC)
EYC Mount Dora is the youth group for St. Edward's Episcopal Church serving middle school and high school youth. We meet every Sunday from noon to 2pm, with lunch provided.
Building Relationships
Our weekly meetings start with (free) lunch and time to just hang out and talk, and finish with free-time to continue building relationship. Additionally, we do a variety of fun, recreational activities outside of our weekly meetings.
Bible Study
The core of our weekly meetings is our Bible study discussions. We learn how to read and study the Scriptures, and practice good study and application of the Word through group conversation. Our goal is to develop sound interpretation techniques and grow in our love for the Word of God.
Community Service
Students are encouraged to explore ways to live out their faith through a variety of ministry opportunities and community service projects. Out goal is to serve locally, and through service trips like Soul in the City (organized with other youth groups in the Episcopal Diocese of Central Florida).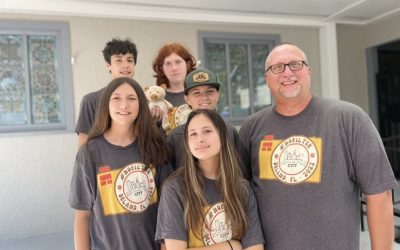 Note: This testimony was shared by Hope L. at the Youth Dinner and Talent Show Fundraiser (Nov. 2022). I have gone to summer camps since I was about...
read more